09.08.2018
&nbsp
US Tournaments 2019 Online
We are pleased to announce that our US tournaments in February (LasVegas and Phoenix) are online for your application.
07.08.2018
&nbsp
Reycup 2018
Again a group of REFEX-referees has been on iceland to the "Rey Cup international football and fun festival".

Again it was a great experience, we had a good time there. The tournament was very satisfied with the performance of our referees. The idea of our referees to make a donation for each goal in their games was highly appreaciated. A more detailed report will follow soon.
06.08.2018
&nbsp
HCA Cup Odense 2018
We are happy to serve HCA Cup in Odense also in 2018.
Do you like to participate in a nice tournament with quality teams and lead all games as a trio? Then go for this smaller but nice weekend tournament in Denmark!
We are looking forward to your applications.
19.07.2018
&nbsp
REFEX at CEE Cup
CEE Cup in Pague reports about REFEX and their cooperation with us.
14.05.2018&nbspNorhalne Cup 2018: Thank you staff!
Dear staff-members of Norhalne-Cup 2018

thanks a lot all the efforts you have spend before and during Norhalne Cup to make it such a sucess.
It was great how you cared for the referees. Not only in supporting them to get the referee-job done but also on any other issues or questions.
Your care and your positive attitude was absolutley great!
Wihtout you, the positive experience of the referees and the tournament would only be half as great (or even less).
Thank's a lot!



14.05.2018&nbspNorhalne Cup 2018: Thank you observers!
Dear observer-team of Norhalne Cup 2018

thanks for your excellent work at Norhlane Cup. Your feedback was a great and useful support for the referees.
Your engagement is an important component in our mission to provide good referee perfomances. Your work gives the tournament and the referees a great benefit.
Thank's a lot!



14.05.2018&nbspNorhalne Cup 2018: Thank you referees!
Dear all referees of Norhalne Cup 2018

Thank you all for your participation and good performance at Norhalne Cup. We had good feedback, there wasn't a single complaint.
Also thanks for your great support when some help was needed. A great teamwork of the whole group, a fantastic spirit.
Thank's a lot!



11.05.2018
&nbsp
REFEX honoured by Norhalne Cup
REFEX has been honoured by Norhalne Cup for 20 years of support.
We feel much gratitude to be part of this tournament and it is a pleasure for us to serve Norhalne IF and all busy people that make this tournament such a wonderful success.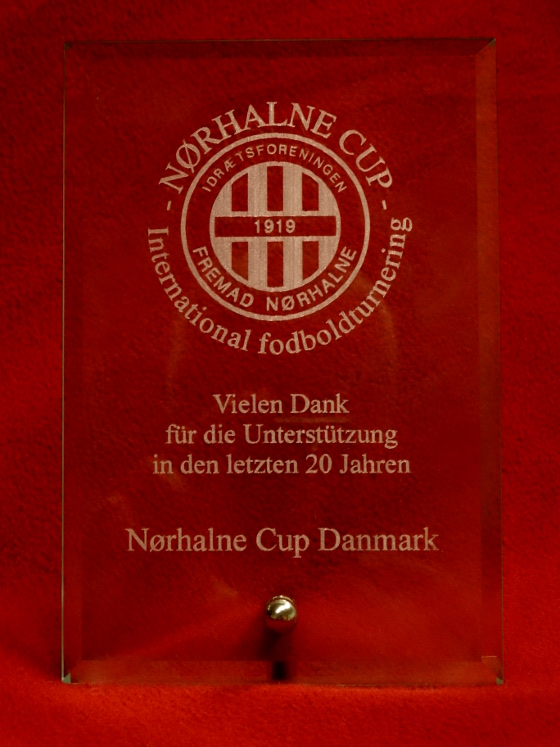 09.04.2018
&nbsp
USA Cup Application Closed
The application process for the USA CUP 2018 has now been closed.
12 referees will have a superior time in Minnesota.


Michael Wiecha as the tournament responsible REFEX staff will be with the group to support and to provide all possible service, incl. help to enjoy the time as best as possible!



30.03.2018
&nbsp
REFEX and the GDPR
In the last weeks we've spend much time and efforts on checking all our data and all our processes how good they comply to privacy regulations. Especially as a new regulation will become valid in May.
They result was good! We care for your data very well! So you can rely on us, that there is no illegal use of your data. We only keep data that we need, we don't give them to others (only the needed information. to tournaments).
As you have also seen, we care for your privacy r ...
[more]
18.03.2018
&nbsp
Review: US Tournaments
The first tournament which we were part of was in Las Vegas (Nevada). It was a well organised tournament and we had good matches. Most of the matches where U17 and U19. We were there with 15 referees, everyone had about 9-11 matches within the three days. The assignor organised our matches so that we had enough free time for sightseeing and gambling. We had a nice time, and we saw good performances from our referees.
Two of our referees returned home after the first tourn ...
[more]
07.02.2018
&nbsp
New tournament in Hadsund (DK) in September
We have a new partner, the
Football Talent Trophy
, hosted by Hadsund BK in the northern part of Denmark.
It is a high quality tournamennt for U12/U13 teams. See our
tournament description
for details. It is particularly suited for younger referees, a good chance to make new experiences and to learn with the support by qualified instructors.
28.01.2018
&nbsp
CEE Cup in Prague, July 2018
One of the most famous tournaments for teams from eastern europe is looking for some good referees. Our Partner
CEE Cup
invites us again to serve this high class tournament. You need to have some xears exprience in higher classes with official AR at your side. The tournament takes olkace in Prague, July 25th-31th. See our
tournament description
for more details. A challenge you shouldn't miss!
09.01.2018
&nbsp
Singa Cup 2018 online
Dear all,
our very valued tournament in Asia, Singa Cup, edition 2018, is
online on our homepage
and open for application.
Dont miss this adventure in the far east.
Welcome to Singapore.
Your tournament leader in Singapore
Michael
01.01.2018&nbspHappy new year 2018!
Happy new year to all of of you!
To our referees that have been with us to fantastic tournaments and to our partners, the tournament hosts, that offered such interesting tourtnaments.
Looking forward to 2018 we wish you all a good year, succeeding in sports but also good luck and health and that you reach your goals in the next 365 days.
REFEX is looking forward to your great cooperation and support.